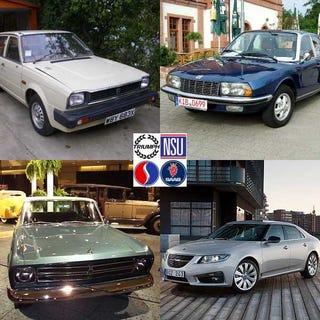 We're looking for the best last car to come out of a carmaker that's no longer making cars. By "carmaker", I mean brand and by "last", I mean the last car to wear that marque.

Cars that were picked up and made by somebody else don't count. Cars that never made it to market don't count.
The photo examples are up for grabs, btw.
Have fun!